---
HIV Prevention & Awareness
Future Builders, Inc. has provided HIV/AIDS education, counseling, and testing continuously since 1991. Our experience and history has given us the opportunity and the experience to provide HIV/AIDS services to thousands of individuals across the State of Arkansas. For more information about HIV Prevention, please visit CDC's HIV Page.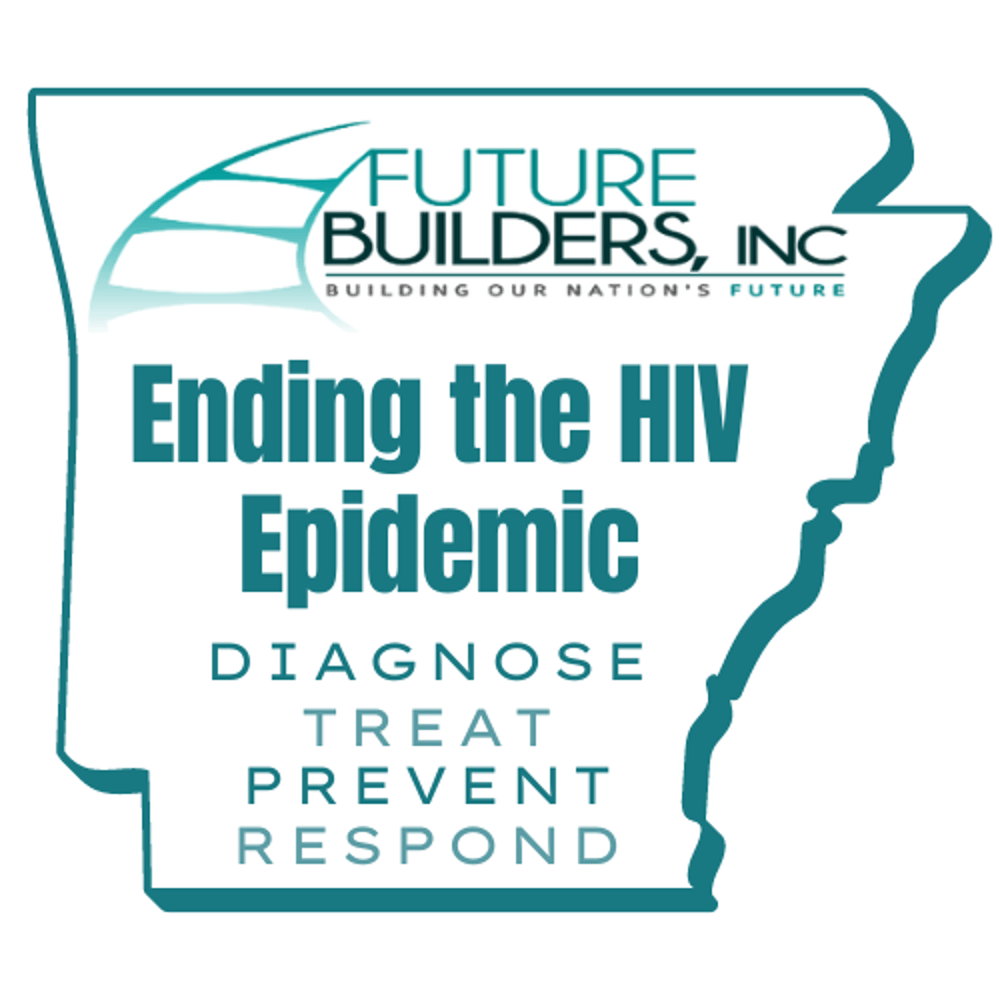 Ending the HIV Epidemic
Ending the HIV Epidemic: A Plan for America (EHE) is a bold plan to end the HIV epidemic in the United States by 2030. EHE is the operational plan developed by agencies across the U.S. Department of Health and Human Services (HHS) to pursue that goal. The plan leverages critical scientific advances in HIV prevention, diagnosis, treatment, and outbreak response by coordinating the highly successful programs, resources, and infrastructure of many agencies and offices. Future Builders, Inc. is fighting to ensure a 75% reduction in NEW HIV infections by 2025 and at least a 90% reduction by 2030 as a part of the EHE plan. Learn more information at https://www.cdc.gov/endhiv/index.html.

FREE TESTING - AT-HOME OR IN-OFFICE

Future Builders offers FREE At-Home Testing and In-Office Testing at one of our locations - Little Rock, Wynne, Camden, or Pine Bluff ! To begin the testing process, we collect some basic information via the form below. Your information is always kept confidential according to strict HIPAA guidelines. If we do not currently have an office location in your area, we will do our best to connect you to a community partner offering free testing in your local community.